The retreat
Religious and priests





Des pasteurs selon mon cœur

Accueil le dimanche à partir de 17h. Fin le samedi 23 à 9h30. Apporter aube et étoles.
Duration of the retreat:

6 days

Date of the retreat :

from 17 November 2019 to 23 November 2019

Preachers:

Monseigneur Yves Le Saux

Language of the retreat:

French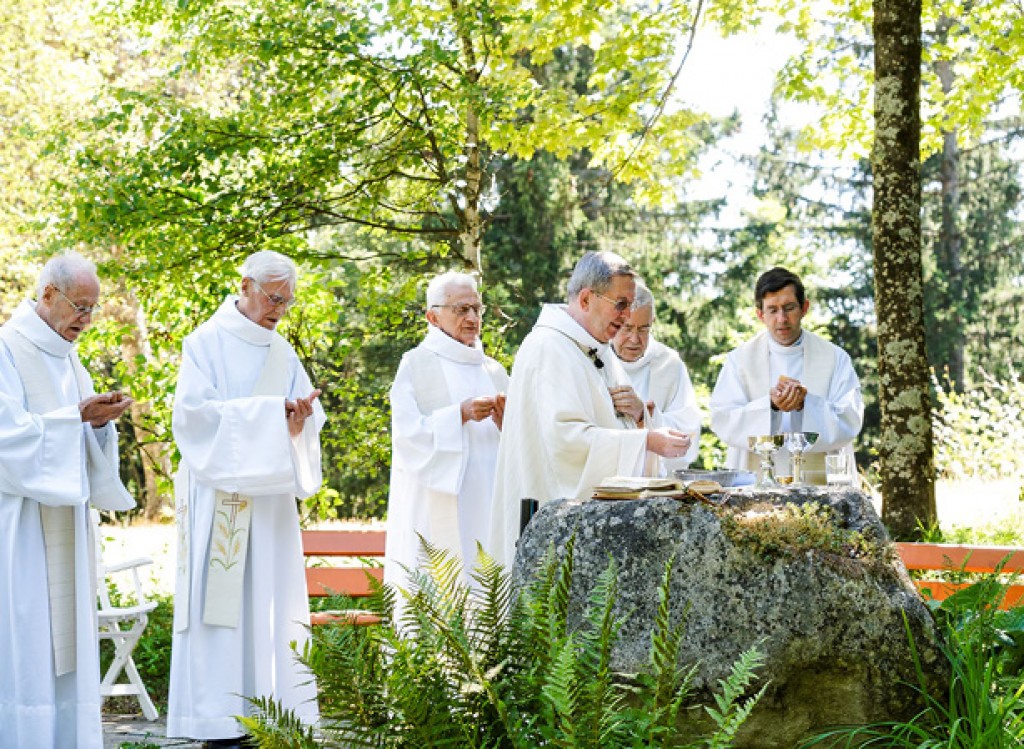 Retraite pour les prêtres.
The Foyer
Name of the Foyer:

Tressaint

Address of the Foyer:

Foyer de Charité 795 rue de l'église
22104 Tressaint - Dinan
France

Phone:

+33 (0)2 96 85 86 00
Discover the foyer
Locate on a map
The price
Les Foyers de Charité sont ouverts à tous ceux qui désirent venir vivre une retraite spirituelle, indépendamment de leurs moyens financiers.
La bonne marche de chaque Foyer repose essentiellement sur la participation financière des retraitants et le travail des membres de la Communauté.
Lors de la retraite, vous serez invités à participer librement aux frais de votre séjour.
« Je ne pratiquais plus, je ne savais pas prier. »
« J'ai fait la découverte d'un Dieu tendresse et Père »
« Je me suis réconciliée avec moi-même »
Discover the life of the founder
of the Foyers de Charité
A great spiritual figure of the 20th century